We did it!! We went and got a new puppy. He's a Black Labrador Retriever. Connor picked out his name. It's Cruizer. He's so cute!!! Here he is at 7 Weeks old.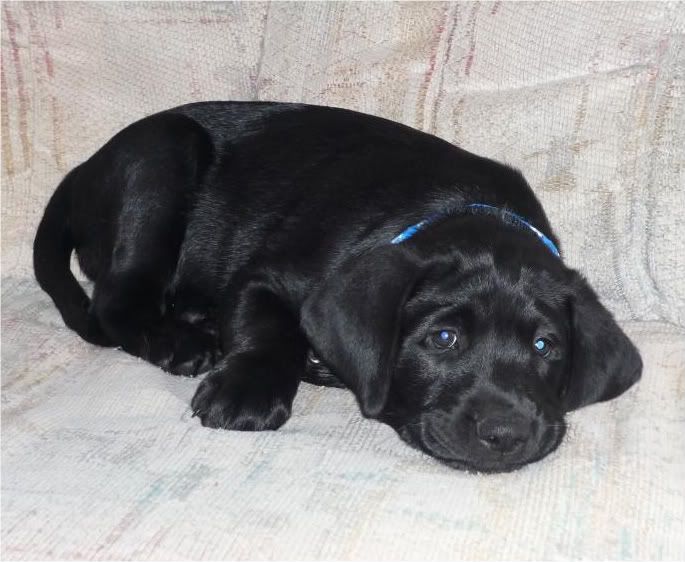 All tired out from playing with the kids. He's Claming Down- Getting Ready for his nap.
That didn't take too long! Awe... Isn't he Cute!!!