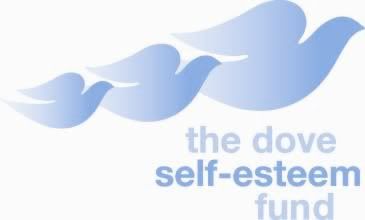 A GROWING PROBLEM
Real Girls, Real Pressure: A National Report on the State of Self-Esteem, commissioned by the Dove® Self-Esteem Fund, reveals that there is a self-esteem crisis in this country that pervades every aspect of a girl's life including her looks, performance in school and relationships with friends and family members
•Seven in ten girls believe they are not good enough or do not measure up in some way, including their looks, performance in school and relationships with friends and family members
•62% of all girls feel insecure or not sure of themselves
•57% of all girls have a mother who criticizes her own looks
•More than half (57%) of all girls say they don't always tell their parents certain things about them because they don't want them to think badly of them
•The top wish among all girls is for their parents to communicate better with them which includes more frequent and more open conversations as well as discussions about what is happening in their own lives
Read more information from The National Key Findings...
"The existing narrow definition of beauty is not only unrealistic and unattainable, but clearly it also creates hang-ups that can lead girls to question their own beauty," said Philippe Harousseau, U.S. marketing director for Dove. "It's time to free the next generation from these stereotypes and give girls the tools they need to discover their own definition of beauty."
The Campaign for Real Beauty lives online at
www.campaignforrealbeauty.com
. The site houses a variety of tools for improving self-esteem in girls. Visitors can make a donation to uniquely ME! (all donations will directly benefit its self-esteem programs) as well as access and share helpful how-to information. The contents include tips for encouraging self-esteem and a "self-check" quiz, articles by leading self-esteem experts, self-esteem discussion boards and a free downloadable self-esteem building mother-daughter workbook "True You."
About the Dove Self-Esteem Fund
The Dove Self-Esteem Fund was established as an agent of change to inspire and educate girls and young women about a wider definition of beauty. It is committed to help girls build positive self-esteem and a healthy body image, with a goal of reaching 5 million girls globally by 2010. The Fund is part of the Dove Campaign for Real Beauty, a global effort designed to widen today's stereotypical view of beauty.
The Dove Self-Esteem Fund is a global project, which consists of a network of local country initiatives linked in strategy and direction by a global steering group. In each country, the Dove Self-Esteem Fund supports a specific charitable organization to help foster self-esteem. In the U.S., it supports the Boys and Girls Club of America and the Girls Scouts of the USA to help build confidence in girls 8-17 with after-school programs, self-esteem building events and educational resources.
Let's Help
I have an 11 year old daughter and I want to help support this campaign not just for her but for all girls. You can help too. It's pretty easy.
Your Dove purchase helps build self-esteem. Just enter your Dove UPC and select a charity. Dove will donate $1 to inspiring self-esteem programs. To find out more about this, visit
Dove
Please hurry though, this UPC Charity promotion ends on 12/15/09.
**Disclosure~I will be receiving 2 True you WorkBooks and dove product for passing on this information.**