A Big Thank You to MommieParties and
MomSelect
!!
We received the Roman Town Game and Goodies including Roman Town Water Bottles and Winter knit hats that the kids love. We had a great party, it was a fun time and the kids learned alot.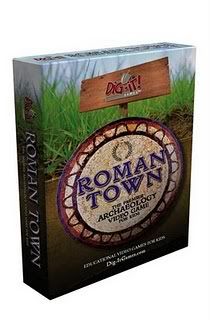 Roman Town
,from Dig-It! is the Premiere Archaeology Game For Kids, a CD-ROM game for Windows based computers and will work with Windows 2000/XP/Vista. This interactive, educational game targets 5th to 8th graders, but is played by kids from 8 to 88!
Roman Town:The Premiere Archaeology Game For Kids is an award-winning video game that provides kids with an entertaining way to learn about archeology and ancient Rome. The game utilizes 3D rendered graphics of authentic artifacts, Roman buildings and a realistic excavation site and teaches kids through interactive activities and fun games.
With Roman Town, kids will learn about Roman culture, society, and history through "hands-on" discovery, analysis, and problem solving skills that are fundamental to educational growth 
and development. This game provides hours of fun, that kids don't even realize that they are learning while playing this. They discover new facts and information just like real Archaeologists, logically and step-by-step, at an authentic excavation site.
Kids as young as six should be able to play this game on their own but adults will find it interesting also and are encouraged to play with the kids in their lives. My nine year old nephew really enjoyed this game. He is learning alot and having fun doing it. I had a problem with my memory card getting erased and I lost the party pictures. The kids that came over really enjoyed playing this game. We had fun activities and treat too. The parents were happy that their kids were having so much fun while learning.
Here's a picture of my nephew playing this game. This was taken a few days after our party. He really enjoys playing this game. He looks really involved and played for hours.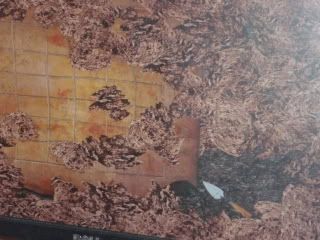 I would recommend this game for a fun learning experience. I think this would be a great tool for teachers to use too.
The game is available now for $24.95 and right now
Dig It Games
is providing a special coupon code for my readers. Receive 20% off with coupon code
BLOG20
valid through
1/31/11
.
*Disclosure: I received the Roman Town Game, coupons for free games for party guests along with water bottles and hats provided from Dig it and MommieParties for the purpose of this review. This is my honest thoughts and opinion.*