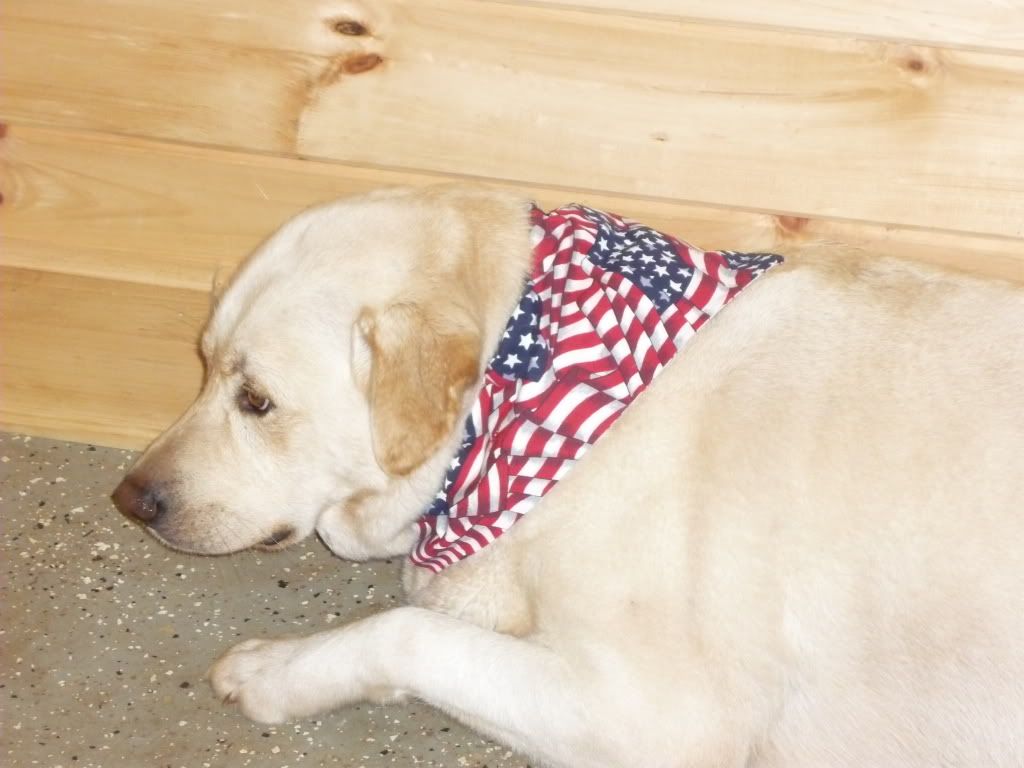 Ok... This is really not the best picture!!! He looks really fat here. But he's ready to party on the Fourth of July. Buddy is wearing the
Union Scout
Bandana sleeve from
Moe's Place,LLC.
This bandana sleeve is reversible and can be worn short or long, so you have many options. It's mashine washable on the gentle cycle and just lie it flat to dry. These are made in the USA, sewn and packaged. These are easy to wear. The Scout just slides easily over your dog's existing collar and stays in place without Velcro, ties, or snaps. The Scout covers the collar from end to end to give a complete look and to keep the garment from sliding back and forth around your dog's neck. It is easy to wear and my dog seem to like it.
Moe's Place, LLC offers a 30 day unconditional guarantee. If you are not completely satisfied with your Premium Bandana Sleeve, return it within 30 days for a full refund, plus they will pay your return shipping! (This is as long as your dog hasn't chewed it.) Check out all the different styles and designs at
MoesPlace.org
I would recommend You buying these Premium Dog Bandana Sleeves for your Dogs. They come in Sizes Petite to X-Large. Perfect for any Dog!!
Moe's Place, LLC
proudly donates 10% of their proceeds to animal shelters in your area. This is a company that truely cares about the envirnoment, community and animals.
Here's Buddy in
Skipper's the Hunter
suppoting the camoflauge, he's ready to go duck hunting after he eats his dinner.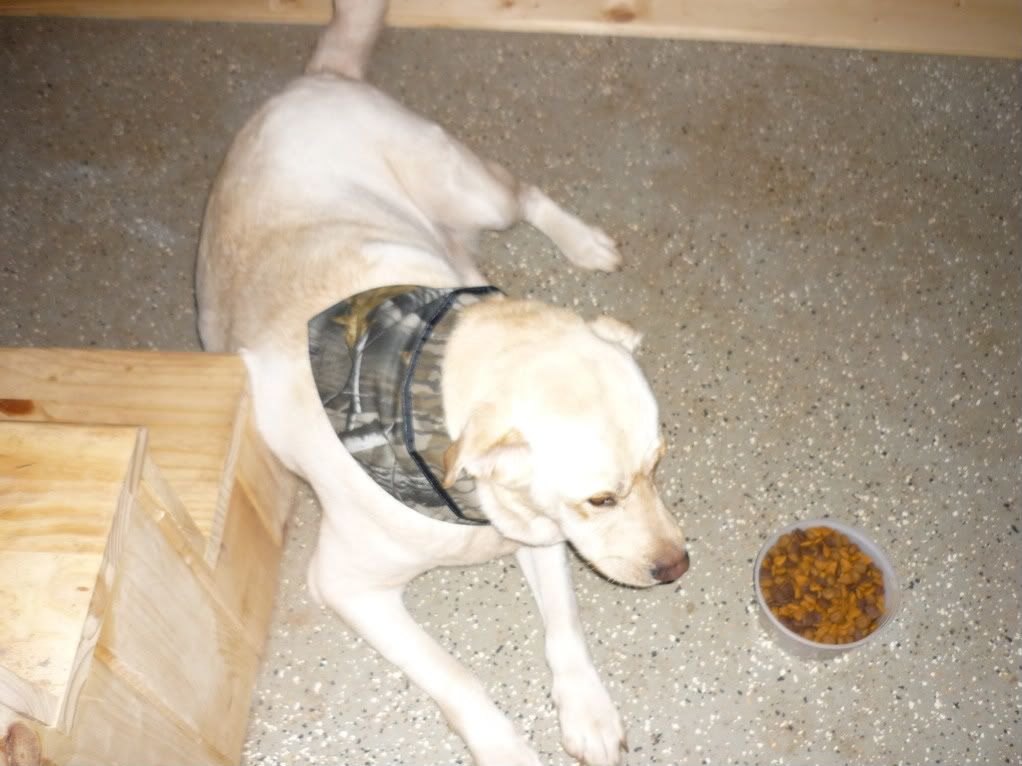 *Disclosure: I received Two Premium Dog Bandana Sleeves for review purposes. This is my honest thoughts and opinion. My Dog,Buddy seemed to like wearing these. Our dog Magnum, has been sick and so I haven't tried these on him, but I'm sure the Camoflauge one will look really great on Magum, seeing he is a Chocolate Lab.*