From a far away land where the Carnivale runs all day, Xia-Xia are crazy crustaceans, who love to dance and play. Costumed in wild and wacky shell fashions, Xia-Xia love to change their shells for their festivities. Press their claw and the parade begins: Xia-Xia have a wacky Xia-Xia shuffle that is tons of fun to watch.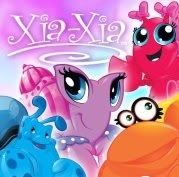 Xia-Xia
Hermit Crabs by Cepia are the talk of the town. Xia-Xia (pronounced Shah-Shah) are little, silly crabs that love to dance and play. Xia-Xia's are available in four different colorful, collectible hermit crabs, each with their own personality. Collect them all and start your own parade. Check them out!!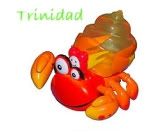 Meet
Trinidad
: He is dazzling, bright orange and yellow swirled shell. Trinidad loves to dance. Press his claw and watch him skitter scatter in a fun parade!

Meet
Bimini
: With her pink polka-dot and stripped shell. Bimini loves to strut her stuff in different shell fashions!

Meet
Tobago
: He is rough-and-tumble blue exterior and happy grin. Tobago is always dancing to the Xia-Xia samba!

Meet
Turks
: She is sweet and bubbly. Turks has a red shell and girly pink bows, making her a cute companion!
"Xia-Xia are skitter-scattering, pitter-pattering, loveable, crazy crabs with shells and kooky friends to collect and trade."
What's not to love? These are the newest, best pet to have! Kids love them! They are already on Toy's R Us Holiday Hot Toy list. Geared for ages 4 & Up, both girls and boys will love these. (Younger children would like them, but they come with a friend collectible which is really tiny and little ones could choke on them.)
Each Xia-Xia comes with 1 pet(hermit crab,) 1 shell, 1 small friend and 2 AG13(LR44)batteries. They sell for $12.99 each.
Just like real hermit crabs, Xia-Xia love to change shells, and now kids can dress them in tons of fabulous fashions. Xia-Xia shells come in a variety of patterns, styles, and colors. Each shell has two magical surprises inside to add to your Xia-Xia collection!
Whats Carnival without a costume? Xia-Xia hermit crabs already come with their own shell and special little friend, but they love to show off their shells for their island festivities. Kids can choose between a variety of different shells with different patterns, styles, and above all colors! 12 Additional shells come in candy-colors, and for an added surprise, each additional shell contains a bonus of two little friends! Xia-Xia's little friends are adorable miniature creatures that can ride on top of Xia-Xia, and they're super fun to collect and trade! Each crab shell is sold for $5.99.
Check it Out!!
Along with Xia-Xia Pets and shells, you can get play sets for them to play around in or hand out,for added fun. (Each is sold separate.)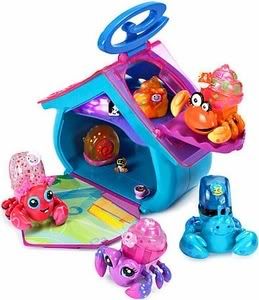 Xia-Xia love to hang out in their own special
Confetti Cottage
, an adorable home for Xia-Xia, the Confetti Cottage even doubles as a carrying case, so kids can take Xia-Xia with them on the go!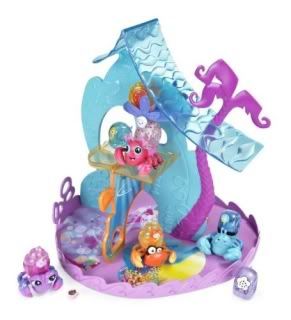 Copacabana Playset
is a perfect place for Xia-Xia to scurry and slide, this playset even connects with the Confetti Cottage so kids can build their own Xia-Xia world!
Rio de Trio Village Playset
. With fun, colorful décor and a bonus of three rooms, Xia-Xia can skitter scatter back and forth through the set.
These Xia-Xia pets provide hours of fun. Skitter Scatter silly fun for all! Kids can use their imaginations and play alone or with siblings and friends. I love that these are so bright and colorful!
Check out my son with his favorite!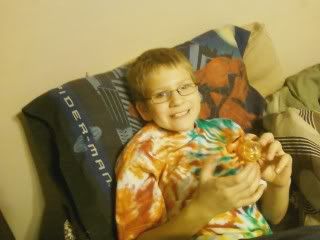 Since these are on Toy's R Us' Holiday Hot Toy list, they might be hard to find!! But... No Worries!
One of my lucky readers can win a Xia-Xia Pet and a Xia-Xia Shell.
MANDATORY/REQUIRED ENTRY:
Please visit
XiaXiaPets.com
and leave me a comment sharing which Xia Xia pet is your favorite.
EXTRA ENTRIES:
To receive these extra opportunities for entries, you must fulfill the first REQUIRED entry. But in addition you can:
■Subscribe via e-mail (1 extra entry)
■Follow me via Google friend Connect (1 extra entry)
■Follow me via NetworkedBlog (1 extra entry)
■Add @
Shawnmh
to your Twitter -Leave me your twitter ID (1 extra entries)
■ Tweet this giveaway on Twitter. Be sure to include a link to this contest page (Leave me the link)(1 extra entry/this may be done daily)
■Add my button to your site AND/OR add me to your blog roll.(1 entry for each)
■"Like" me on
facebook
(2 extra entries-leave me your facebook name)
■"Like" Xia-Xia on
facebook
(2 extra entries-leave me your facebook name)
■Blog about this contest: Add a link to this post (5 extra entries)
This giveaway is open to US residents only. Please leave a separate comment for each entry.(Please make sure if you are anonymous you leave your email address with your comments.)
This giveaway will end on November 9th at 11:59 pm Est
. The winner will be notified and have 48 hours to respond to my email or another winner will be chosen.
*Disclosure: Thank You to Xia-Xia and MomSelect, I received the products mentioned free of charge for the purpose of this review. All opinions are my own.*