I've been slacking lately in doing my exercises and good eating habits! But... the time has to come to change that! I want to be Healthier! I want to be have more energy, tone up, and feel good! I am looking at all over better health and I was given the opportunity to review a new product that I'm hoping will help!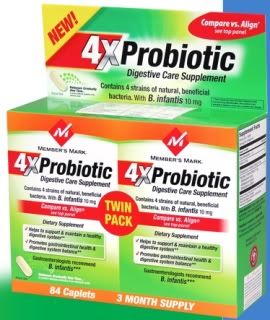 I had to visit one of my favorite places,to buy this product! You guessed it...
Sam's Club
.


While shopping at Sam's Club, my son had to visit their "snack shack" to get a treat. He loves their Icees and Pretzels. This is one of his favorite things about going to Sam's Club besides trying all the samples, which I like too and looking around at their great products.


Onto, better health! I will be trying Members Mark 4X Probiotic Digestive Care Supplements. In approximately 2 weeks, I will give you my thoughts. I have never tried anything like this before so I am curious to see what it does and/or how it makes me feel.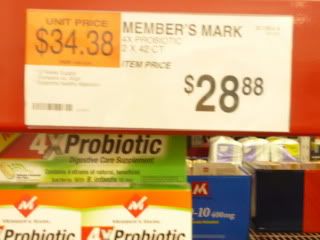 What are Probiotics?


Simply put, probiotics are bacteria that help maintain a healthy digestive system. Probiotics contribute to a healthy microflora and support immune system function.


About

Member´s Mark 4X Probiotic

:
This product contains 4 strains of natural beneficial bacteria: Bifidobacterium infantis, Bifidobacterium lactis, Bifidobacterium longum, Bifidobacterium bifidum. When taken daily, this product will help support and maintain a healthy digestive system.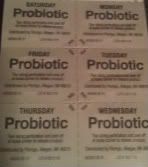 Age,bad diet, stress and other lifestyles can cause pain in your stomach and not be good for your immune system(at least that's what I've been told), so I am hoping that taking this product might help me to be more regular and avoid stomach discomfort.



Compare!!! I have never tried either product, but this is what it says.


Stay tuned for my review!



Disclosure: This shop has been compensated as part of a social shopper insights study for Collective Bias and MamaBzz. This is my honest thoughts and opinions.