Many people are playing the Facebook Games these days. I'm trying not to get addicted, I know that many people are spending alot of time that I don't really have to spend on the computer. But just in case my daughter wants to play some of these games, I wanted to see what they were all about for myself.
I have found a good one for her to play...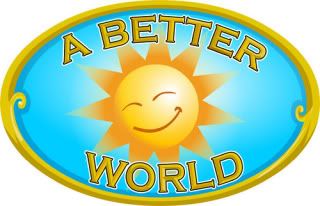 In
A Better World
, where All Good Deeds Get Rewarded! You can express gratitude, send positive thoughts, and give wonderful gifts! Customize your look, decorate your house, visit your friends, and play fun games!
Gameplay is designed for players to feel good about themselves, be supportive to others and make positive choices in their lives. What's not to like about getting rewarded for doing good? This game is safe for the children to play!! I like how I was able to choose who could see me and my profile while I was playing this game.
You start off by creating a character, your look and name. What's nice is that you can't pick a name that's not considered child friendly. Right off the start that led me to feel safe about my children playing this game. As you play the game and get familiar with navigating around, it gets easier. Your goal is to get rewards which is called Good Gold. There are 15 locations at which you can spread the good. My favorite are...
~Department of Do Good – A place you can share real world good deeds you've performed and see what other members of the community have done
~Gratitude Grotto – A charming area where you can reveal what you are thankful for and express your support for messages left by others
~Positive Post – a post office where you can send and receive messages of encouragement and appreciation from Facebook friends no matter if they play A Better World or not.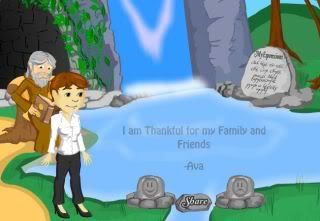 There are areas you can work together with your friends too. Like in the Community Garden or Arcade too. The possibilities are endless! Do Good! You have missions to complete and there are many fun activities.
Get Your Reward!! Play A Better World, first sign onto Facebook; While you are there you can "LIKE" the
A Better World fan page
and meet other players.
Don't miss out on any game updates, features and special announcements,you can Follow
ToonUps on Twitter
.
Disclosure: I was given the opportunity to share my thoughts and opinions on A Better World. I received a gift card as a thank you for my participation. All thoughts and opinions are my own.