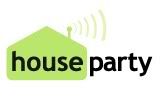 Does this look like Delivery? Doesn't this look Good? It's Digiorno!!!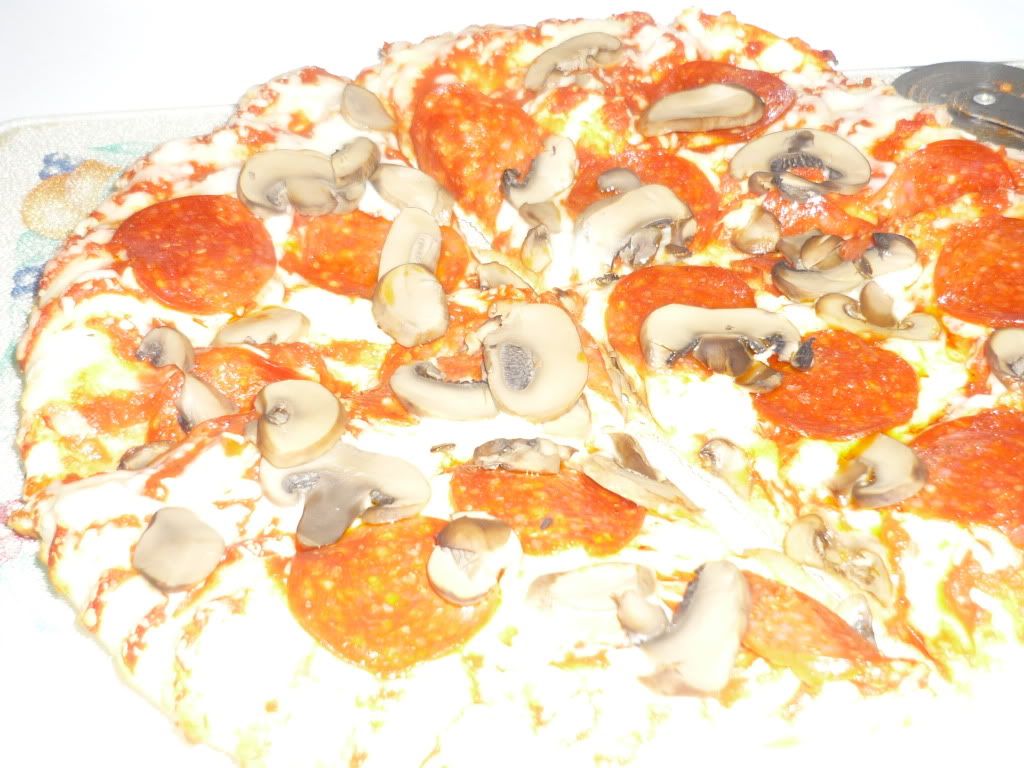 This is the Self Rising Crust Pepperoni (and I added a can of mushrooms)
And it was Good!!!! Thanks to
House Party
and Digiorno I received a party pack containing coupons for Free Digiorno Pizza. We tried many different types. My favorite was the Stuffed Crust and second runner up was the self rising crust. My least favorite was the Garlic Bread Pizza. If you like lots of garlic then this is the pizza for you.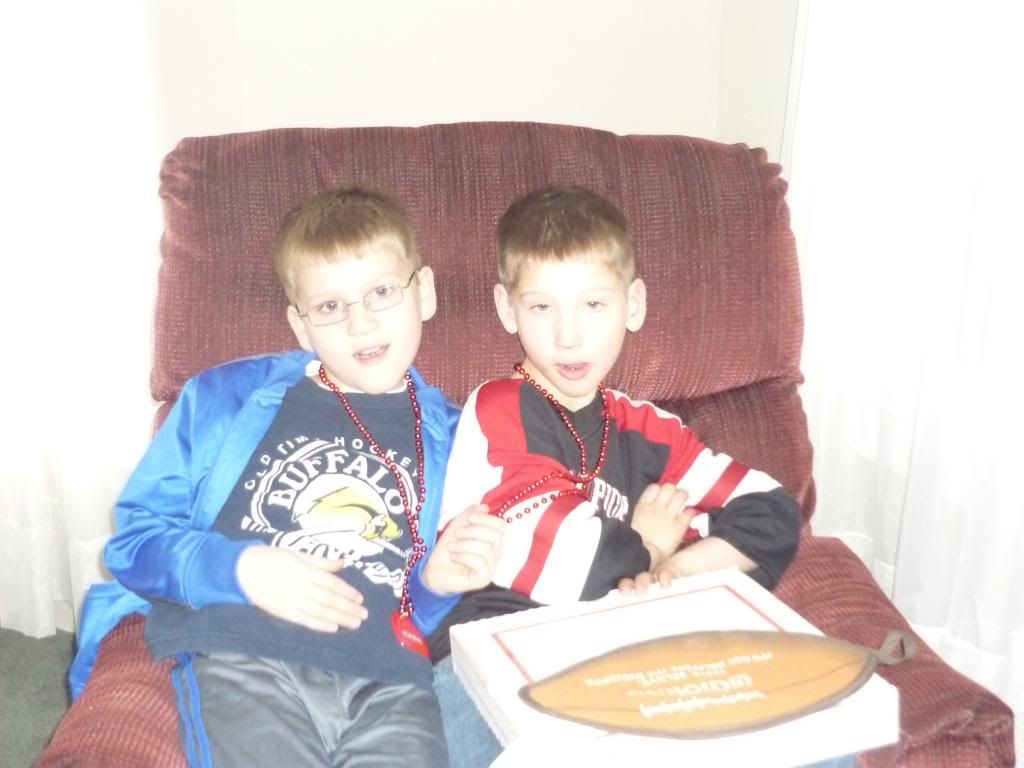 These boys were the coolest guests at the party...Relaxing after eating their fill.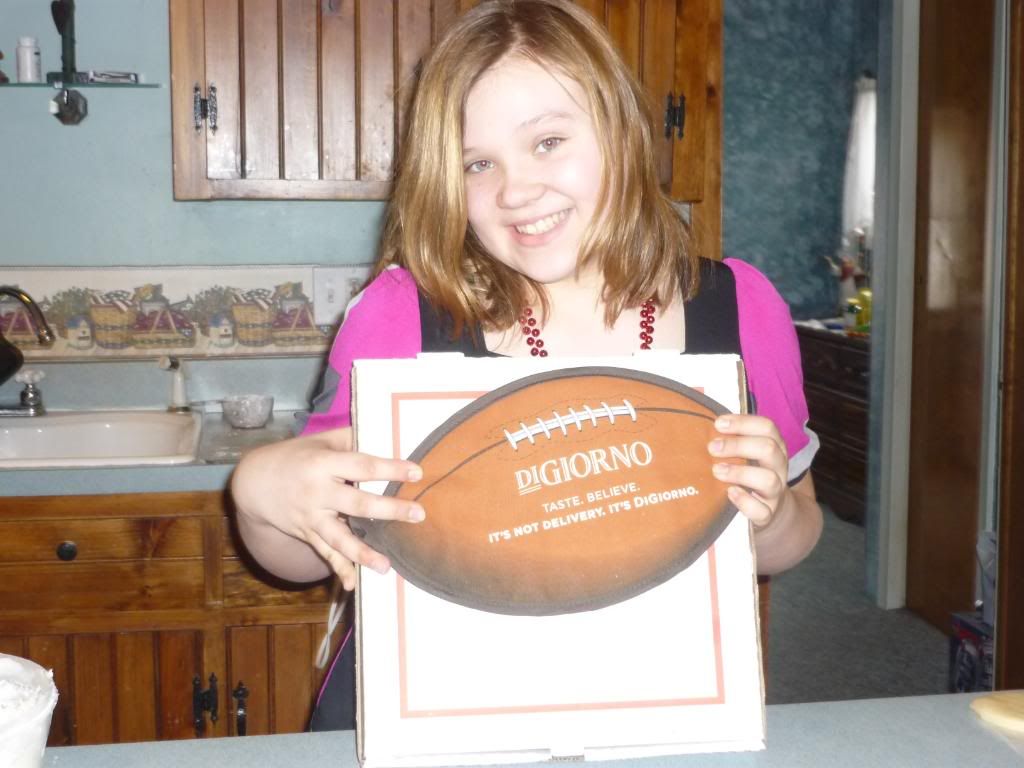 This Cutie is a Believer as was the other guests at my party. It's hard to believe its not Delivery.... It's Digiorno!!!! It's Great Pizza...