Can't believe how fast they grow up!!! Don't Blink!!! It seems like I just had them.
Today's the First day of School for 2013-2014. Kylee's a Sophmore and Connor is in 6th grade.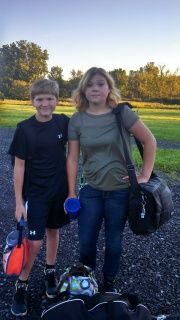 Kylee's not used to getting up this early! Connor was excited to see his friends and the start of switching classes every period. Let the Fun Begin!